FiTRO Sway Check – a PC based system for assessment of balance.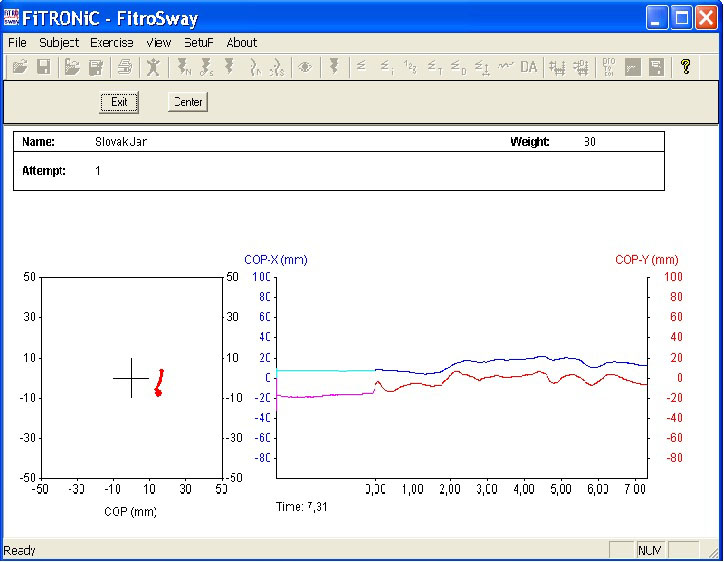 Key fetaures:
Measures the actual force in corners of the force plate and calculates instant position of COP (center of pressure)
Sampling rate: 100 Hz
12 bit AD signal conversion
Resolution of COP position: less than 0.1 mm
On line display of COP
Test and training option based on hitting the targets on the screen with COP (controlled by voluntary movement based on feed back display of COP). Recording of horizontal distance covered by COP and time needed to hit the object.
Data storage for further processing
Extensive digital and graph reporting (coordinates of the center of COP curve, mean velocity of COP, mean distance of particular COP points from center of COP curve, calculation of parameter from interval selected, diffusion analysis of COP curve)
Export of data in cvs format for further processing in other programs, e.g. Microsoft Excel, etc.
Download